Practical Reconciliation
This 2023, we are offering you the chance to join 4 workshops run by our expert team of facilitators. These workshops will focus on equipping you to practically bring reconciliation to your contexts and communities.
We believe in the power of each individual to be an agent of reconciliation.

To empower you to bring reconciliation to your local context - whether that be your family, workplace, place of worship, locality or beyond - we invite you to participate in our four upcoming RCF workshops which will each focus on an important aspect of reconciliation programming.
These will be held on the first Wednesday of every 3rd month at 5pm GMT.
The sharing of the workshops is made possible by our very own private digital platform - the Rose Reconciler Hub - which brings together our global community of reconcilers.
Joining us on for these workshops will therefore also grant you access to our digital community of reconcilers, providing the opportunity to engage in conversation and benefit from shared learning with reconcilers of different faiths worldwide.
We will be journeying through the below aspects of creating reconciling spaces and encounters: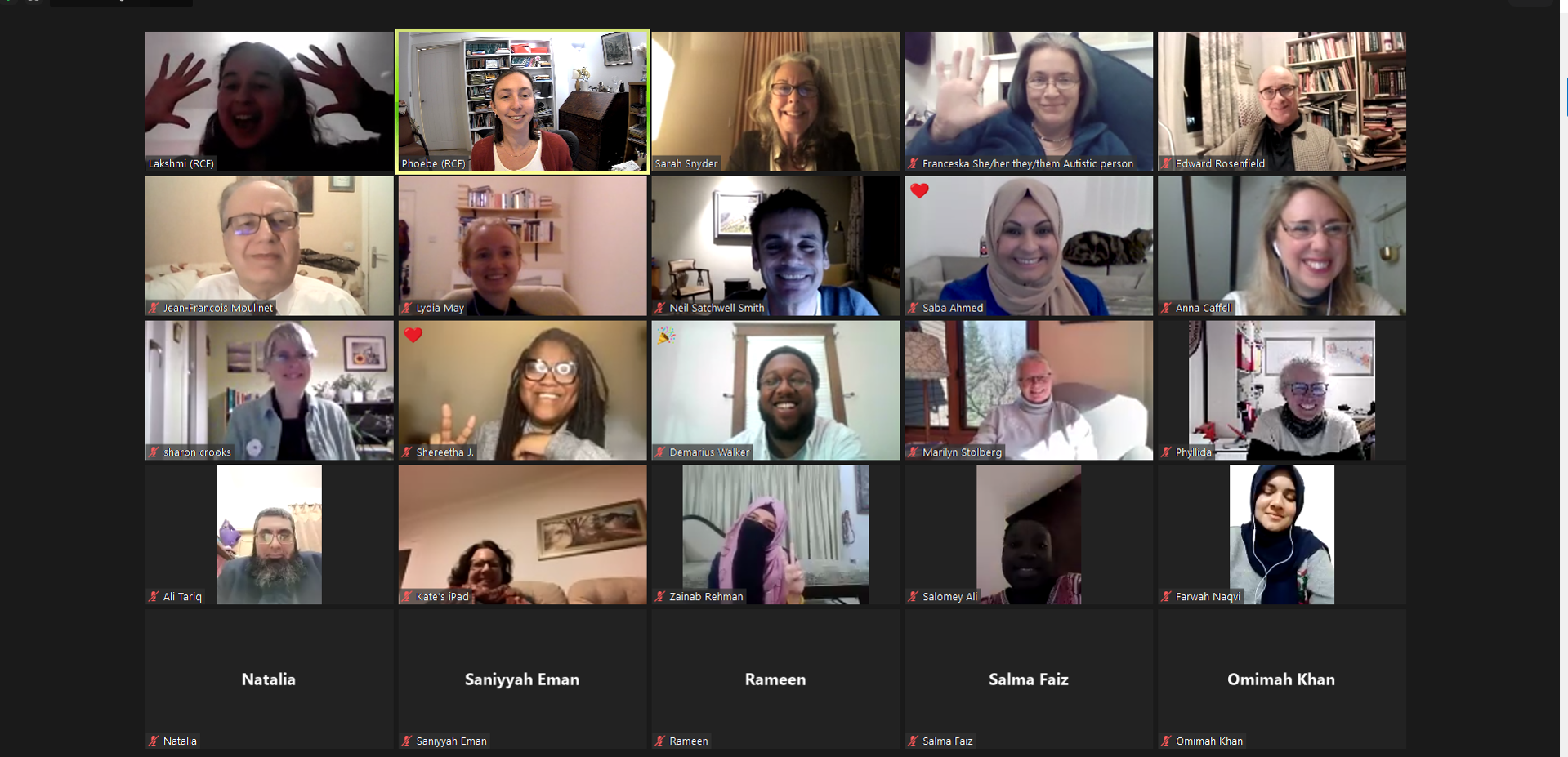 First ensure you have joined our digital community - the Rose Reconciler Hub.
Once a member of the Rose Reconciler Hub, navigate to the Events section and RSVP to our SR events.


Check-out the Events on the Hub and join the community in Scriptural Reasoning and Dialogue on the Habit of the Month
Getting people in the room: Talking Peace
Wed 1st March 5-6.30pm GMT
You're passionate about reconciliation. We're passionate about reconciliation. But how is it that we get others engaged in the need and urgency for reconciliation?

It can be incredibly challenging to be the bringer of reconciliation. In this workshop we will explore tips to getting people alongside you in seeing the need for, and participating in, reconciling efforts.
Creating the room:
Holding space for difference and difficult conversations
Wed 7th June 5-6.30pm GMT

At RCF we strongly believe the work of reconciliation is as much about the spaces we create, as what we do in those spaces. In this workshop we'll be exploring the importance of space, and how to create spaces which can hold brave encounters.
Running the room:
Facilitating a reconciliation workshop
Wed 6th September 5-6.30pm GMT
Having looked at how to get people engaged in the work of reconciliation, and how to creates spaces to welcome people into brave encounters, this session will focus on how to run and facilitate a reconciliation workshop in your own context/community.

We will be walking you through our Hospitality Workshop, equipping you to run a similar workshop in you own setting.
The Multiplier Effect:
Case studies, hopes and challenges from the network
Wed 6th December 5-6.30pm GMT
To conclude our 2023 Practical Reconciling Skills Workshops, we will be inviting members from the Rose Hub community to share how they have brought reconciliation to their context, the hope they have witnessed and the challenges they are still facing.

Through this panel discussion, we hope to provide an opportunity to be inspired, encouraged and learn from each other.
We look forwards to seeing you there!